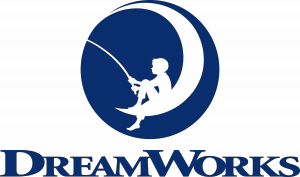 DREAMWORKS JOINS THE ACADEMY SOFTWARE FOUNDATION AND WILL NOMINATE OPENVDB AS FIRST PROJECT
Glendale, CA – August 10, 2018 – DreamWorks is pleased to announce they are a founding member of the newly formed Academy Software Foundation (ASWF), and will propose OpenVDB as the first project to be transferred to the ASWF.
"The ASWF was founded based on recognition of a growing need in the industry to support key open source projects," said Andrew Pearce, DreamWorks VP of Global Technology. "We believe in that cause and are enthused to demonstrate our support of the ASWF with both our membership and moving the award-winning OpenVDB under the ASWF umbrella. It demonstrates our continuing commitment to the health of open source software in our industry, and the Foundation is the framework for future growth of the technology."
DreamWorks intends to establish OpenVDB as a project under the ASWF with a mission to continue development and maintenance of this key industry standard for volumetric representation. A technical charter will be established, and an initial technical steering committee selected with representation from the largest current contributors. Meetings and decisions of the steering committee will be recorded and public for transparency.
"The time is right for the formation of the Academy Software Foundation, as the software that powers animation, computer graphics and digital effects are playing an increasingly important role in storytelling," said Linux Foundation Executive Director Jim Zemlin. "Working together in open source will help the motion picture industry collectively innovate and create richer experiences as a result. DreamWorks is already a leader in driving innovation in the motion picture industry and we look forward to working with them to grow and strengthen the open source community across the industry."
About DreamWorks Animation
DreamWorks Feature Animation (DWA) is a division of the Universal Filmed Entertainment Group (UFEG). Its 24-year feature-film heritage includes many beloved characters and animated franchises, including Shrek, Madagascar, Kung Fu Panda, How to Train Your Dragon, Trolls and The Boss Baby. DWA's 35 feature film releases have generated more than $14.5 billion at the global box office, garnered numerous awards, and fueled a robust consumer products business. The studio's next feature release How To Train Your Dragon: The Hidden World arrives in theaters in spring 2019, with fall 2019 bringing the release of the original animated feature Abominable. Two inaugural short films, Bird Karma and Bilby, from DreamWorks' recently launched Shorts Program, are currently debuting in festivals around the world.
About OpenVDB
OpenVDB is a hierarchical data structure and suite of tools for the efficient manipulation of sparse volumetric data. Developed by Dr. Ken Museth at DreamWorks, OpenVDB stores sparse three-dimensional voxel grids in a compact form. It offers an effectively infinite index space, compact storage in memory and on disk, and fast random and sequential data access. OpenVDB contains a collection of algorithms designed for important operations such as filtering, constructive solid geometry, compositing, sampling and voxelization from other geometric representations. For more information, please see OpenVDB.org
About ASWF
Developed in partnership by The Academy of Motion Picture Arts and Sciences and The Linux Foundation, the ASWF provides a neutral forum for open source software developers in the motion picture and broader media industries to share resources and collaborate on technologies for image creation, visual effects, animation and sound. More information about the ASWF is available at www.aswf.io.